Welcome to the Gans Anders Festival, where the mountains are high, the lake is clear, and the creativity is off the charts! This festival is all about letting loose, embracing your inner artist, and having a great time with friends old and new.
You'll find three stages that will keep you grooving all day and night, with acoustic and electronic music that'll make you want to dance like nobody's watching. And if you need a break from the tunes, you can always check out the live art performances or get your hands dirty in a workshop or two.
We take our environmental responsibility seriously, so we're proud to say that everything at the festival is recycled, composted, or reused. Our team of volunteers work hard to make sure the festival has a minimal impact on the environment, while still keeping the fun factor at maximum levels.
So pack your bags, grab your sunscreen, and join us for the most unforgettable weekend of the year. We can't wait to see what you'll create and who you'll meet at Gans Anders.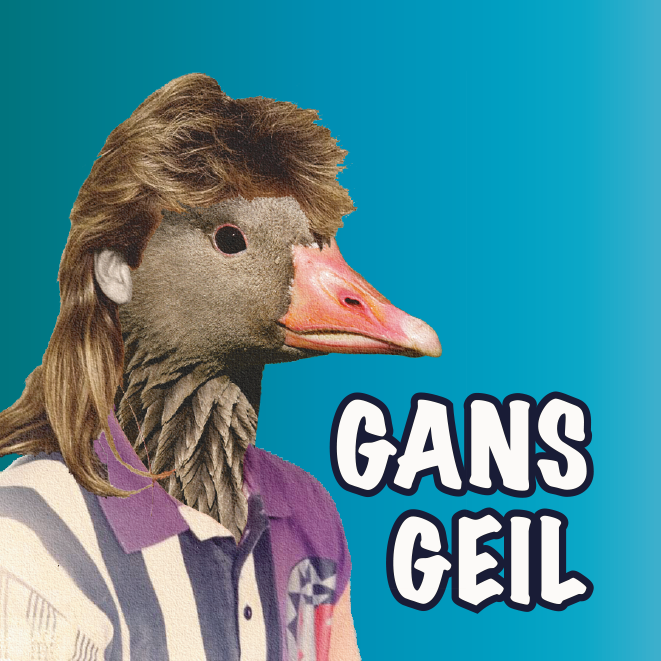 you want to load money onto your chip in advance?
If you come from far away, please consider to travel by train or bus instead of using your car.

Childcare at the Gans Anders Festival 2023
The adorable goose Olgasson invites you to exciting adventures and expressive experiences this late summer. On the back of the goose, children and caregivers fly through a festival of diversity – every day of the festival from 2:00 PM to 8:00 PM at the playground by the quarry pond.
our event is organized under the criteria of the Green Event Association. Therefore we are recycling all our garbage. we are not using generators, we are providing environmental travel to the festival area and many more.
if you have any other questions, feel free to ask us on instagram or send us an email to contact@gans-anders.com